Sanfilippo Chiropractic & Physical Therapy Testimonials
As we strive to spread the word about the importance of health, these are our patient's own success stories and what they have to say:
"The chiropractor James Sanfilippo is very intelligent and he knows what he's doing and he does it very very well I've been going through him for many years and he's also a superstar in baseball like his two boys are works hard and has a beautiful family."
~James H.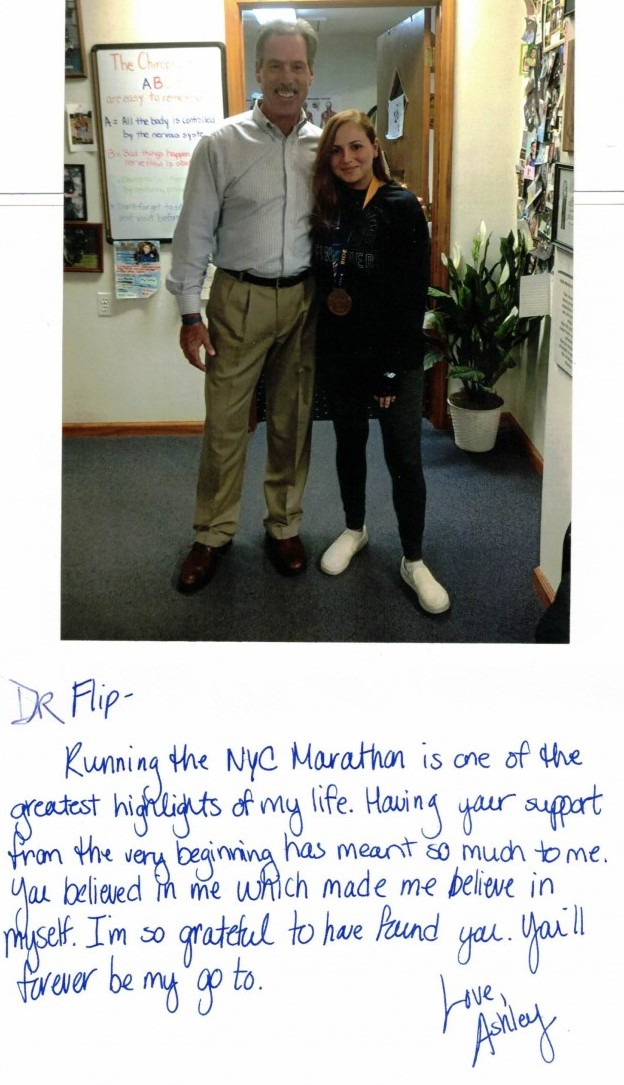 "My sciatica was worse than it had ever been in the past. I had two other very good chiropractors treat me initially, one in FL and one locally, my results were zero, slight relief for not more than hour or so. After the first 4-6 sessions with Dr. Sanfilippo, relief was starting to come, then out of nowhere I was back to perfect. I would not of thought it possible my pain went from mild to murder and now I'm absolutely fine. Thank you Dr. Sanfilippo."
~Thomas C.
"Surprisingly happy for finding this doctor on line and greatly satisfied!"
~Claudia I.
"Dr. Jim is amazing. I don't think I can even try to go to another chiropractor. He is so helpful and personable. The staff is exactly the same way. If you're looking for a relaxing environment with an amazing staff and doctor this is by far the place to go. I highly recommend Dr. Jim!"
~Racheal D.
"Long time patient. Always a fan of Dr. Sanfilippo! He's more than my doctor. He's my friend. Who has helped me when no one else could. The best of the best and always my first choice when people ask me for a professional. On to our next adventure."
~Jason V.
"At Peak Performance Health Physical Therapy, I rehabilitated my knee and shoulder. The therapist was excellent and friendly. After therapy, it feels stronger and has never bothered me since. Thanks again to Dr. Jim and staff."
~Robert L., Retired Firefighter & Golfer
"I've been delighted by the pleasant and efficient staff. The physical therapy experience has been wonderful and improved my mobility greatly. I came for a shoulder injury. Because of the care I received, shoveling snow this year was not a problem, as it had been in the past!
I've returned for a second round of physical therapy, this time for my knee. I know the excellent care I will receive at Peak Performance will have me back on my feet in no time!"
~Diane S., Returning Patient & Retired Teacher
"Peak Performance Physical Therapy helped me with my back & neck pain. They are very knowledgeable and professional. Always felt great when I left."

~Ruth G., Secretary & Referred by Pain Management
"What can I say? The therapy was great. An A+. When I started, I couldn't even walk due to my hip pain. Now, I can walk and do the things I enjoy doing."
~Phyllis A.,  Spirited Retired School Secretary